Baseboard Heater Installation For Warmer Stamford Homes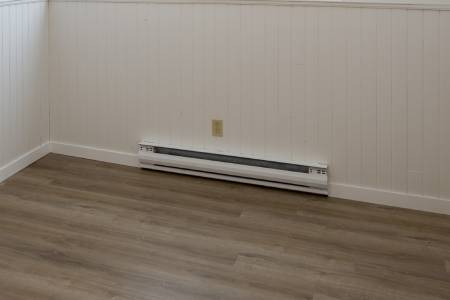 When you need a new baseboard heater to keep your home cozy, you need a professional who knows how to handle baseboard heater installation properly. At Comfort Masters, we understand the significance of well-executed baseboard heater installation for your Stamford home. With over 20 years of dedicated service as a trusted heating contractor for Stamford and the surrounding areas, we have earned a reputation for excellence in this domain. Our commitment to delivering high-quality work is unwavering, making us the go-to choice for your baseboard heater installation needs.
What sets Comfort Masters apart is not just our years of experience but also our unwavering dedication to superior customer service. Our team of experienced, trustworthy staff members is here to ensure that your baseboard heater installation is a seamless and hassle-free process. If you're looking for reliable baseboard heater installation services that you can trust, don't hesitate to call Comfort Masters today. Let us bring warmth and comfort to your Stanford home.
Baseboard Heater Replacement
Comfort Masters is the trusted partner for Stamford homeowners seeking expert assistance with baseboard heater installation. We understand the intricacies of efficient baseboard heater installation, from precise measurements to flawless connections. Whether you're upgrading your existing heating system or installing baseboard heaters for the first time, Comfort Masters has the experience and expertise to make the process hassle-free.
From installing brand-new systems to offering baseboard heater repair to keep older heaters running smoothly, we're always here to help Stamford locals keep cozy even as the days grow long, dark, and frigid in winter. With our commitment to quality work and exceptional customer service, we're the ideal choice to meet your baseboard heater installation needs!
Installing Electric Baseboard Heaters
If you'd like to install a new electric baseboard heater, we can help. Our team prioritizes safety throughout the entire process, ensuring that all electrical connections are secure and up to code. We approach each installation with the utmost professionalism, adhering to strict guidelines to guarantee a seamless and reliable heating solution.
Our technical proficiency and our commitment to excellent service shine through in every project, from thorough consultations to on-time installations. With Comfort Masters, you can trust that your electric baseboard heaters will be installed with the utmost care and expertise!
Frequently Asked Baseboard Heater Installation Questions
The lifespan of baseboard heaters can vary depending on factors such as usage, quality, and maintenance. Generally, high-quality baseboard heaters can last anywhere from 20 to 30 years or more. However, they may need replacement if they become inefficient, develop frequent issues, or fail to heat adequately.
Regular maintenance can extend the life of your baseboard heaters. If your baseboard heaters are getting older and showing signs of wear, though, it might be a good idea to consider a replacement for improved efficiency and safety. If a new baseboard heater is in the cards, Comfort Masters will help you find a replacement option that suits your needs best!
That can vary depending on the size and complexity of the job. On average, the straightforward installation of a single baseboard heater in a typical room can usually be completed in a few hours. However, if the installation is more complex or involves multiple heaters, it may take longer. We always give our clients an up-front solid time estimate once we know the particulars of the project!
YOUR COMFORT MATTERS! REACH OUT TO OUR PLUMBING & HEATING EXPERTS IN STAMFORD TODAY!