Professional Riverside Plumbing Services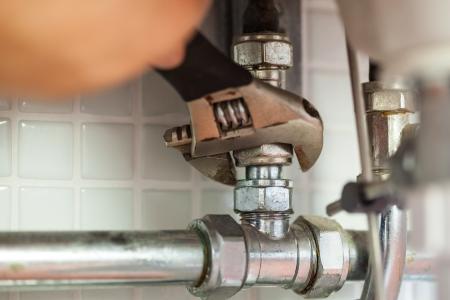 At Comfort Masters, we're not just your average plumbing company; we're your trusted partner for all your heating and plumbing needs in Riverside. Founded by Chris Valenzano in 2002, our locally owned and operated business has been dedicated to serving our community with excellence. Our team of heating and plumbing experts is meticulously screened and drug-tested to ensure your comfort and security.
We take pride in treating you and your home with the utmost respect, and to back our commitment, we offer a two-year warranty on all materials and workmanship (except for drain cleaning) from the date of installation. So, for all your plumbing and heating needs, whether it's a new heater or boiler installation, plumbing repairs, or routine maintenance, Riverside locals should call Comfort Masters and experience the difference today!
Riverside's Trusted Team For Heating Repairs
When strange noises from your boiler or a burning smell from your baseboard heating system raise concerns, it's clear something's amiss with your home's heating. Where do you turn for help?
Comfort Masters, with decades of experience serving Riverside, is your trusted solution for heating system issues. If your home's heating system is acting up, count on us to quickly diagnose and resolve the problem, ensuring you can once again enjoy the warmth and coziness of your home with peace of mind!
Riverside's Premier Plumbing Experts
Dealing with plumbing problems at home can become a real headache for homeowners. Even minor inconveniences, such as a dripping faucet or a constantly running toilet, can be tricky to address and might even signal underlying plumbing issues.
Fortunately, the team at Comfort Masters excels in all aspects of plumbing, offering expertise in repairs, installations, and routine maintenance. Our comprehensive services are designed to tackle any plumbing concerns you might encounter, ensuring the safety and functionality of your Riverside home!
Saving Your Home From Foul Weather With Sump Pumps
Protecting your home from flooding during severe weather is of paramount importance. Heavy rainfall and storms can lead to basement or crawl space flooding, causing significant damage and health hazards. To safeguard your Riverside home, consider sump pump installation and regular maintenance.
Comfort Masters specializes in sump pump services, ensuring your Riverside property stays dry and secure when the weather takes a turn for the worse. Don't wait until disaster strikes- contact Comfort Masters today to schedule sump pump installation and repairs, providing your home with a reliable defense against flooding.
About Riverside
Nestled in the scenic town of Greenwich, Riverside is a picturesque neighborhood along the banks of the Mianus River. This charming area is known for its tree-lined streets, waterfront properties, and attractions like Riverside Yacht Club and the peaceful Binney Park.
Residents of Riverside can enhance the comfort and functionality of their homes by turning to Comfort Masters, a reputable plumbing company, for their top-notch services, ensuring that their plumbing needs are met with expertise and reliability.
YOUR COMFORT MATTERS! REACH OUT TO OUR PLUMBING & HEATING EXPERTS IN STAMFORD TODAY!