Tub Repair Keeps Your Stamford Bathtubs Running Smoothly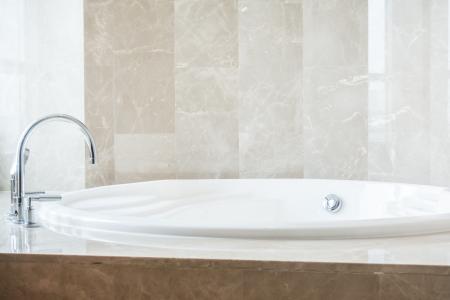 Is your bathtub showing signs of wear and tear, with chips, cracks, or other issues impacting your bathing experience? Stamford homeowners deserve quality tub repair, and Comfort Masters is here to cater to their needs. With over two decades of dedicated service in plumbing for Stamford, we fully appreciate the importance of a fully functional and comfortable bathtub and are ready to address your tub repair requirements promptly and effectively.
If your tub has become an eyesore due to visible damage, needs repair for better water retention, or requires attention for safety concerns, our professionals can help. Comfort Masters' plumbing pros can quickly diagnose and resolve a wide range of tub issues, providing efficient and lasting repair solutions. Call Stamford's very own Comfort Masters today to request our top-notch tub repair services, and get back to enjoying your bathtime in peace!
Fixing Bathtubs
Homeowners often encounter tub damage and faults like chipped enamel, cracks, slow drainage, or faulty fixtures, especially in older bathtubs. Comfort Masters' experienced plumbing crew can swiftly address these issues, whether through repairing chipped surfaces, sealing cracks, clearing blockages, or replacing worn-out components. Our efficient tub repair solutions ensure your bathtub regains its functionality so that your next bathtime can be a relaxing one!
Make A Splash With Swift Shower Repair
Dealing with shower troubles, too? If so, you're in the right place. From drippy shower heads to low water pressure, fluctuating water temps, and more, Comfort Masters' savvy shower repair pros will figure out what's ailing your shower and fix it fast so you can get back to thoroughly enjoying those long, relaxing showers stress-free!
Frequently Asked Tub Repair Questions
A slow-draining tub can be caused by a buildup of soap scum, hair, or debris in the drain. Sometimes, it may indicate a more serious issue, like a clogged or damaged drainpipe. When your tub is draining slowly, it's essential to address the problem promptly to prevent further complications. Call the plumbing pros at Comfort Masters for quick and effective solutions. We'll get your tub draining smoothly again in no time!
Absolutely! Comfort Masters specializes in repairing various tub issues, including cracks. Our skilled technicians can assess the extent of the damage and repair it by sealing the crack or repairing the tub's surface. Don't let a cracked tub disrupt your bathing experience- contact Comfort Masters for professional and lasting repairs today!
YOUR COMFORT MATTERS! REACH OUT TO OUR PLUMBING & HEATING EXPERTS IN STAMFORD TODAY!