Quick & Efficient Toilet Repair For Your Home In Stamford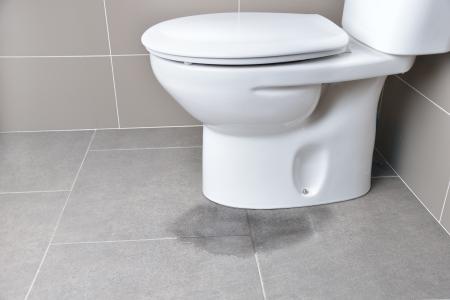 When your toilet's plumbing goes awry, it can be aggravating, messy, and just downright embarrassing. Don't let a malfunctioning toilet flush your peace of mind down the pipes- when you need prompt toilet repair in Stamford, Comfort Masters is at your service! Our toilet repair services will take care of what's ailing you and restore your bathroom facilities to perfect condition.
We strive to consistently provide the best plumbing for Stamford locals, no matter how big or small the job may be. If you're dealing with a troublesome toilet, save yourself any further aggravation. Our plumbing professionals will get to the bottom of the problem and fix it quickly. If you need a toilet repair on the double, call to request our services today!
Fixing Running Or Leaking Toilets
Many of us have had the unpleasant experience of being driven crazy by a toilet that just won't stop running. If your toilet is also leaking, that problem goes from being a major annoyance to a full-on water damage hazard!
We understand that toilet repairs are urgent business. We respond quickly to our clients and get down to work diagnosing the source of the problem so we can properly fix it and rescue their bathrooms from becoming noisy, leaky, unhygienic messes!
Our Plumbing Pros Are Here To Fix Up Your Bathroom
Whether it's a toilet that won't flush, a shower that's lost its water pressure, or a sink that won't stop running, bathroom plumbing issues are a menace- and a total detriment to your comfort! Luckily, we offer a full range of plumbing repair services to take care of each and every one of your bathroom plumbing woes. Get in touch with Comfort Masters anytime you need:
Toilet Repair
Shower Repair
Tub Repair
Frequently Asked Toilet Repair Questions
A running toilet can be caused by a lot of things. A lot of times it means that your toilet's "flapper" is damaged, but a running toilet can also be due to other factors like problems with your flush valve or overflow tube. Our plumbers can diagnose the root problem and make the necessary repairs to fix your running toilet in no time!
Usually, a toilet leaking from the bottom is a sign that its wax seal is worn out and needs to be replaced. However, it could also be due to a more serious issue, like a cracked toilet bowl. That's why it's always best to have a professional check it out so they can find the source of the leak and properly fix it!
YOUR COMFORT MATTERS! REACH OUT TO OUR PLUMBING & HEATING EXPERTS IN STAMFORD TODAY!