Finest Plumbing Company in Weston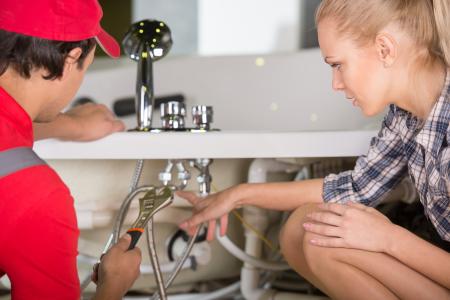 At Comfort Masters, we take great pride in keeping the wonderful community of Weston warm, cozy, and worry-free! Founded by Chris Valenzano in 2002, our dedicated team of heating and plumbing experts has been committed to serving our Weston neighbors for over two decades. When you choose Comfort Masters for your plumbing and heating services, you're choosing a licensed and insured company that puts your peace of mind and satisfaction above all else.
Our comprehensive services cover everything from sump pumps to pipe repair to boiler installation and more, ensuring your home is well-prepared for any season. With a two-year warranty on all materials and workmanship (except drain cleaning), you can trust us to deliver top-notch service and back it with confidence. If you're in Weston and need plumbing and heating assistance, don't hesitate to call Comfort Masters today.
Top-Notch Heating Repairs And Installation In Weston
At Comfort Masters, we specialize in both boiler and baseboard heater repairs and installations to ensure Weston locals stay warm and cozy throughout the year, even when the temperatures take a dive in the winter!
Our experienced team of experts is well-equipped to handle everything from minor fixes to complete installations. We take great pride in providing reliable, high-quality services that cater to the specific needs of our Weston clients, keeping your heating systems running efficiently and your home snug and safe.
Weston's Go-To Team For Plumbing Excellence
At Comfort Masters, we offer a comprehensive range of plumbing services, catering to both minor repairs and full installations for new or remodeled homes in Weston. Whether you need a leaky faucet fixed or an entirely new plumbing system installed, our skilled professionals are committed to delivering fixes for all your plumbing problems, no matter how big or small!
Premium Plumbing Installation For New And Remodeled Homes
When it comes to new home construction or remodeling projects in Weston, choosing Comfort Masters for your plumbing installation is the right decision. We understand the intricacies of new plumbing system installations, and our commitment to quality workmanship, combined with our more than 20 years of experience, ensures that your project will be completed efficiently and effectively, leaving you with a reliable plumbing system for your brand-new build!
About Weston
Weston is a picturesque New England town renowned for its rural charm and natural beauty. This quaint community features attractions such as Bisceglie-Scribner Park, the historic Cobb's Mill Inn, and lovely neighborhoods like Weston Center.
For the residents of Weston, the dependable services of Comfort Masters can ensure that their homes maintain the highest level of comfort and functionality, with expert plumbing solutions that meet their needs!
YOUR COMFORT MATTERS! REACH OUT TO OUR PLUMBING & HEATING EXPERTS IN STAMFORD TODAY!