Specialized Boiler Repair To Help Home & Business Owners In Stamford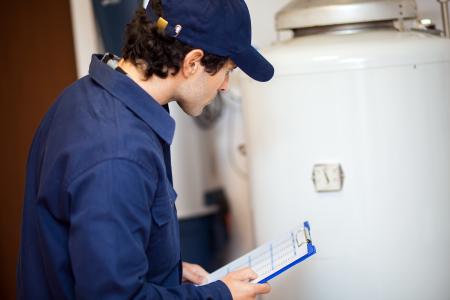 In Stamford, dependable heating is crucial, and when your boiler falters, you need quality boiler repair services to restore warmth and comfort. At Comfort Masters, with over two decades of dedicated service the top-quality heating contractor for Stamford, we understand the vital role boilers play in keeping your home cozy. If you've noticed signs like unusual noises, reduced heating efficiency, or erratic performance, it's time to consider professional boiler repair!
Comfort Masters proudly boasts an unwavering commitment to high-quality work and exceptional customer service, as we have since 2002. Our skilled, dependable staff specializes in diagnosing and resolving a range of boiler issues, ensuring your heating system operates efficiently and safely. For reliable boiler repair services that put your comfort first, don't hesitate to call Comfort Masters today. Let us bring warmth, security, and peace of mind back to your home; contact us today!

Experts At Fixing Boilers
Our team understands that addressing boiler problems is a critical concern for homeowners. When they need boiler repair fast, homeowners deserve a contractor with professionalism, extensive experience, prompt response, and a commitment to their safety. The pros at Comfort Masters embody all these qualities, possessing years of experience and a strong focus on ensuring the safety and comfort of our clients' homes.
Boiler problems aren't just inconveniences; they can even pose hazards to your health and safety. They deserve a quick, professional response, and that's exactly what we guarantee at Comfort Masters. Whether it's addressing unusual noises, efficiency problems, or any other boiler issues, we stand out as the reliable choice in Stamford for high-quality boiler repair services!
Easy, Stress-Free Boiler Installation
Is it time to make to switch to a new boiler? If your boiler is old, has frequent issues, or is showing other signs of deterioration, sometimes replacement is a better idea than continually making repairs.
We understand that picking and installing a new boiler can seem like a difficult process, but with Comfort Masters, it doesn't have to be. Our boiler installation experts can help you go over the best options and make the switch quickly so you can get back to enjoying comfort and warmth in your home!
Frequently Asked Boiler Repair Questions
A malfunctioning boiler can be a potentially dangerous problem. Call us today if you notice any of these common problems with your boiler.
You have hot water but no heat.
You have no hot water and no heat.
The boiler is leaking water.
The boiler is making strange noises.
The boiler switches itself off.
We do! Our heating and plumbing technicians perform annual boiler maintenance to check for corrosion and leaks, clean internal components as needed, and ensure system controls are functioning properly. Regular maintenance is vital for safety, preventing high heating bills, and maintaining warranty requirements. Trust Comfort Masters for top-notch boiler maintenance to keep your system running efficiently and your warranty valid.
YOUR COMFORT MATTERS! REACH OUT TO OUR PLUMBING & HEATING EXPERTS IN STAMFORD TODAY!