Trust Our Industry Pros For High-Quality Baseboard Heater Repair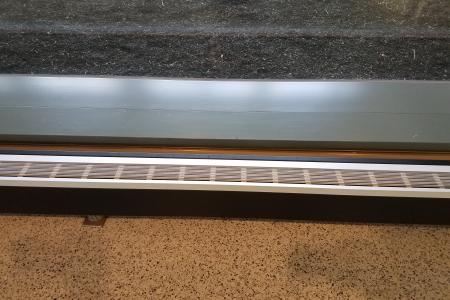 In Stamford, baseboard heaters are essential for keeping your home warm during those long Connecticut winters. However, over time, these systems may develop issues such as uneven heating, strange noises, or even complete malfunctions, necessitating professional baseboard heater repair services. At Comfort Masters, we can keep the warm air flowing throughout your Stamford home with our reliable baseboard heater repair service!
Comfort Masters has consistently shown that we are the best heating contractor for Stamford locals since 2002, and we continue to take pride in providing excellent work to this day. Our superior customer service ensures a seamless and stress-free baseboard heater repair process, leaving your heating system in optimal condition and your home cozy. If you need dependable baseboard heater repair, don't hesitate to reach out to Comfort Masters today - we'll keep your Stamford home snug all winter long!
Fixing Broken Baseboard Heaters
When a baseboard heater becomes broken or faulty, it can significantly impact your comfort and safety. Malfunctions and issues like uneven heating, strange noises, or a complete system failure can leave you in the cold during harsh weather!
Comfort Masters specializes in expertly diagnosing and promptly repairing these issues, addressing problems like damaged heating elements, faulty thermostats, or electrical issues. Our experienced team ensures your baseboard heater operates safely and efficiently, restoring warmth and comfort to your home while keeping your family secure.
Trusted Pros For Baseboard Heater Installation
Comfort Masters is the trusted choice for expertly replacing old or outdated baseboard heaters when repair is no longer a cost-effective solution. A baseboard heater repair pro can fix a lot of problems, but if your existing baseboard heater has experienced multiple failures, is inefficient, or is beyond its service life, replacement may be the most prudent option.
Our team excels in assessing the situation, guiding you through the decision-making process, and executing a smooth, efficient baseboard heater installation, ensuring your home remains warm and energy-efficient. Whether you're seeking a more efficient heating solution or addressing long-standing issues, Comfort Masters is here to provide top-notch baseboard heater replacement services!
Frequently Asked Baseboard Heater Repair Questions
A burning smell when you turn on your baseboard heater can be a cause for concern and should be addressed promptly. Several possible reasons for this odor include:
Dust and Debris: Accumulated dust and debris on the heating elements or inside the heater can burn when the unit is activated after a period of inactivity.
Overheating: If the heater is overheating due to a malfunction or blockage, it can emit a burning odor.
Electrical Issues: Faulty electrical connections or damaged wiring can generate a burning smell and pose a safety risk.
It's crucial to turn off the heater immediately and have it inspected by a professional to identify and address the issue. If you're worried about the safety of your baseboard heater, call Comfort Masters right away!
Common signs that your baseboard heater may need repair include:
Uneven heating in your space
Strange noises coming from the unit
Decreased efficiency
Unpleasant odors when the heater is in operation.
Short-cycling or failure to turn on
If you observe any of these issues, call and have one of Comfort Masters' heating experts check it out ASAP!
YOUR COMFORT MATTERS! REACH OUT TO OUR PLUMBING & HEATING EXPERTS IN STAMFORD TODAY!