Boiler Installation To Best Care For Your Stamford Property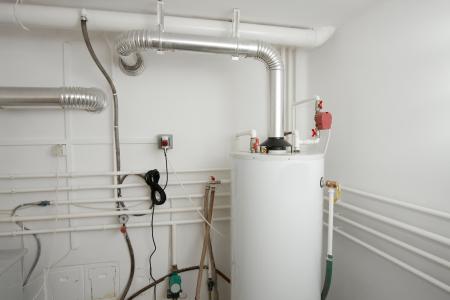 Quality boiler installation services are essential to ensure a warm and comfortable home, particularly during Stamford's cold winters. Comfort Masters, with over two decades of dedicated service as the chosen heating contractor for Stamford, stands as the trusted choice for expert boiler installation.
Maybe you're considering replacing your current boiler due to declining efficiency, frequent breakdowns, or the desire to upgrade to a more energy-efficient model. Or, maybe you're building a new home and want a plumbing contractor you can trust to complete your boiler installation correctly!
At Comfort Masters, our experienced team of dedicated plumbing pros will ensure a seamless and reliable boiler installation. If you're ready to enhance your home's heating efficiency, don't hesitate to call Comfort Masters today and experience warmth and comfort like never before!
Installing Boiler Equipment
Comfort Masters superbly handles the professional installation of various modern boiler systems to meet your heating needs. Our experienced team can install high-efficiency condensing boilers, combi boilers, and traditional gas or oil-fired boilers.
We tailor our services to your specific requirements, ensuring your new boiler operates efficiently and provides consistent warmth and comfort for your home. Whether you're looking to upgrade to a more energy-efficient system or replace an older boiler, Comfort Masters is your trusted partner for expert boiler installations!
Boiler Replacement
Is it time to say goodbye to your old boiler? Routine maintenance and proper boiler repair as needed can keep your home's boiler running for a long time, but even the best-kept boilers will eventually need to be replaced.
When homeowners are faced with aging boiler systems that are frequently in need of repair, experiencing reduced efficiency, or nearing the end of their service life, it's often more cost-effective to consider swapping the old system for a new one. Comfort Masters streamlines the replacement process, offering expert guidance and professional installation of modern, energy-efficient boiler systems. We'll get your home cozy and comfortable again in no time!
Frequently Asked Boiler Installation Questions
Thinking of replacing your old boiler, or need a new one for your brand-new home? You've got lots of options:
Combi Boilers: These provide both hot water and heating, making them space-efficient and energy-efficient.
Condensing Boilers: Highly efficient and eco-friendly, these boilers capture and reuse heat from exhaust gases.
System Boilers: These work well for larger homes and offer a constant supply of hot water.
Regular (Conventional) Boilers: Suitable for older homes, they provide heating and hot water through a storage tank.
Gas/Oil Boilers: Choose the fuel type that suits your needs and is available in your area.
Electric Boilers: Ideal for homes without a gas supply, they are efficient for small spaces.
The choice of boiler type should be based on your home's size, heating and hot water needs, and available fuel sources. If you're having trouble deciding on the best option, the boiler pros at Comfort Masters would be glad to answer any questions you have and find the best choice for your home!
The average lifespan of a boiler can vary depending on factors such as the type of boiler, its usage, maintenance, and quality of installation. On average, gas or oil boilers can last for up to 15-20 years or more, while electric ones can last a little longer, going for 20-30 years.
Good upkeep can help your boiler achieve its maximum lifespan, but if it's having frequent issues, it may be time to make the jump to a new system. Comfort Masters' boiler installation pros will help ensure that this transition is stress-free and efficient!
YOUR COMFORT MATTERS! REACH OUT TO OUR PLUMBING & HEATING EXPERTS IN STAMFORD TODAY!