Stamford Plumbing Services You Can Depend On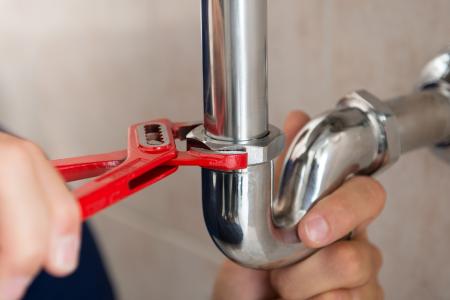 If you need a dependable Stamford plumbing and heating professional to assist you with unexpected home issues, Comfort Masters is the right choice for you! For over twenty years, Chris Valenzano and his team have been dedicated to serving Stamford and the surrounding areas, delivering high-quality plumbing and heating solutions for a wide range of problems!
We maintain an unwavering dedication to delivering top-notch service and ensuring customer happiness. Our technicians are screened and drug-tested, ensuring peace of mind for our clients. We offer convenient payment options and utilize top-quality products and service methods. Stamford is our hometown, and at Comfort Masters, we treat our customers like our neighbors- because that's what they are!
If your plumbing or heating is on the fritz and you need a reliable fix, Stamford's very own Comfort Masters are here for you. When you require a dependable plumbing and heating expert for your home, you can count on us!
Stamford's Expert Team For Efficient Heating Repairs
Dealing with a malfunctioning heater can be a real pain, especially as the temperatures begin to plummet. Heating system problems can pose inconveniences, financial burdens, and even safety risks, which is why it's crucial to reach out to a licensed technician without delay.
Our experienced team provides prompt services for boiler repairs, baseboard heater installations, and more, ensuring your Stamford home stays cozy, comfortable, and secure even during those cold Connecticut winter nights!
Stamford's Very Own Plumbing Pros Since 2002
Regardless of the size or complexity of your plumbing issues, you should have a plumbing contractor that prioritizes your concerns and strives to discover the most suitable solutions. In our years of service, we've assisted numerous Stamford residents with a wide range of plumbing requirements, from routine services like drain cleaning to more extensive tasks such as the setup of gas lines, water heaters, and complete plumbing systems.
As a company owned and operated by Stamford-area locals, Comfort Masters treats our clients like the neighbors they are. You can count on us to deliver an unmatched level of quality. Whether you need plumbing maintenance, repairs, or the installation of new plumbing systems, Comfort Masters is here to help!
Peace Of Mind With Our Two-Year Guarantee
Choosing a contractor can be a nerve-wracking experience. People want to know that they're working with someone they can trust to not only do a good job at the moment but leave them with work that lasts.
We aim for your total satisfaction and peace of mind with our service, and that's why we offer a generous 2-year guarantee on our materials and workmanship (excluding drain cleaning) to ensure you're protected in the unlikely event of a part defect. This warranty doesn't apply to damages or defects resulting from misuse, neglect, or natural disasters.
About Stamford
Stamford, known as the "City That Works," is a vibrant coastal city nestled in Fairfield County. This bustling urban center offers a rich blend of attractions, from the serene Cove Island Park to the iconic Landmark Building and neighborhoods like Shippan and Springdale.
Residents of Stamford can benefit from using Comfort Masters to ensure their homes remain comfortable and well-maintained, thanks to our expert services and commitment to quality. If you need our expert services, call us today!
YOUR COMFORT MATTERS! REACH OUT TO OUR PLUMBING & HEATING EXPERTS IN STAMFORD TODAY!