Greenwich Plumbing Services You Can Depend On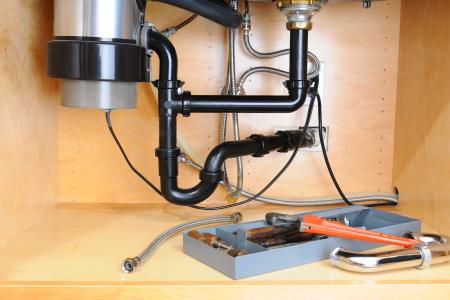 Are plumbing problems flushing your peace of mind down the drain? If your Greenwich home is in dire need of heating or plumbing services, the crew at Comfort Masters is here to save the day! We depend on our plumbing every single day, so when something goes wrong with it, it can be handled. No matter how big or small your plumbing or heating issues are, you deserve a trustworthy team that can help you fix them fast!
From basic plumbing repairs to installing plumbing for new or remodeled homes in Greenwich, our comprehensive lineup of services covers all of our customers' bases. Our company is licensed, insured, locally owned and operated, and staffed by trained technicians who are screened and drug-tested for our customers' security. We take a great deal of pride in providing the best plumbing and heating services in Greenwich, just as we have since 2002. If you need our services, give Comfort Masters a call today!
Safe And Trustworthy Heating Repairs In Greenwich
No one enjoys dealing with a heater that's on the fritz- especially when the temps start dropping outside. Heating system issues can be troublesome, costly, and even potentially hazardous, so it's always a good idea to get in touch with a technical ASAP. Our skilled staff offers repair and installation services for boilers and baseboard heaters to keep your household warm, comfortable, and safe!
Greenwich's Top Shelf Plumbing Pros
We've all dealt with plumbing problems before, whether it's a runny faucet or a major leak. Plumbing problems can be seriously hard to deal with, and DIY repairs can often just make the problem worse. At the same time, even as professional plumbers, we understand why some homeowners get apprehensive about hiring a contractor!
We could tell you about our commitment to respect and customer satisfaction, our fair pricing with convenient payment options, or our usage of top-rated products and service techniques. But to fully ensure that our customers are satisfied in the long run, we offer a two-year warranty from the installation date on all of our materials and workmanship (except for drain cleaning). You'll only receive the finest service when you work with Comfort Masters. If you need a trustworthy plumbing contractor in Greenwich, call us today!
Gas Line Warning Signs
Natural gas can be an amazing utility for heating your home, warming your water, and firing things up in the kitchen. However, if your gas line leaks or becomes damaged, it can pose a very serious and immediate danger to your health. Some warning signs you should look out for include:
Hissing or bubbling sounds
A stinky, rotten egg-like smell
Cracks on your exposed gas line
Dying vegetation near the gas line
Riding gas bills
Poor performance in gas-powered appliances
If you've noticed any of these warning signs, call Comfort Masters right away. We offer trustworthy gas line repair and installation services to restore your home's safety as soon as possible!
About Greenwich
The crown jewel of Connecticut's Gold Coast, Greenwich is home to beautiful beaches, a bustling community with a thriving nightlife, and classic New England charm. From sailing in the Long Island Sound to shopping and dining down Greenwich Avenue; whiling away the hours exploring the Bruce Museum or hiking through the Greenwich Audubon Center, you'd be hard-pressed to run out of ways to appreciate Greenwich's charms.
At Comfort Masters, it's our pleasure to take care of Greenwich locals when they need heating and plumbing services. If your Greenwich home could use our help, call us today!
YOUR COMFORT MATTERS! REACH OUT TO OUR PLUMBING & HEATING EXPERTS IN STAMFORD TODAY!