Best Plumbing Company For Old Greenwich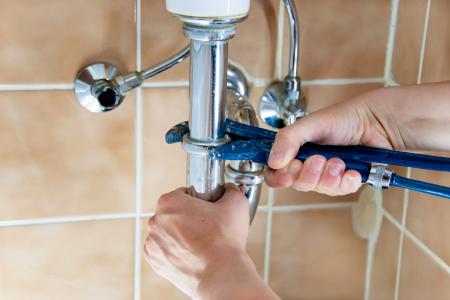 When Old Greenwich locals need a plumbing contractor they can trust, they turn to Comfort Masters to help! Since opening Comfort Masters in 2002, Chris Valenzano and his team of trustworthy plumbing professionals have been tirelessly serving the Old Greenwich community. Our comprehensive heating and plumbing services keep our clients' homes safe, cozy, and warm year-round.
Comfort Masters has maintained a five-star reputation throughout our history through our hard work, consummate professionalism, and high standards. We want our customers to feel confident in their decision to work with us so they'll return to us anytime they need our help from years to come.
From routine maintenance and basic repairs to replacing old plumbing systems or even installing plumbing for new and remodeled homes, we go the extra mile to make sure our customers are taken care of and satisfied. If your Old Greenwich home's heating or plumbing systems need our help, call us to request a service today!
A Trusted Contractor For Heating Repairs In Old Greenwich
A faulty heating system can be a serious point of frustration and a detriment to your comfort. Depending on what the problem with your heating system is, the solution could require a small repair or a full replacement. You need a trustworthy contractor to help you diagnose the problem and find the most effective (and cost-effective) fix for it.
You can count on the Comfort Masters team to restore heat to your home. If your boiler or baseboard heater is on the fritz, give us a call. We'd be glad to help you out!
Fantastic Plumbing Services in Old Greenwich
We know what an unpleasant surprise an unexpected plumbing issue can be. If your toilet won't stop running, your shower won't heat up, or your sink won't drain, there's no ignoring that problem. You deserve a prompt and effective fix.
That's why Comfort Masters proudly offers a full range of plumbing services to meet each and every one of your Old Greenwich home's needs. From basics like toilet and sink repair to complex gas line replacement and more, we complete our work promptly and precisely to restore comfort and peace of mind!
Water Heaters- Tankless Or Traditional?
Thinking about installing a new water heater? If so, you're probably tangling with the question of whether to go tanked or tankless. Both systems have their pros and cons. There's a lot of variety on both sides, but on a basic level:
Tankless water heaters are more energy-efficient than traditional units, but they're more costly upfront and often don't work as well in homes with high water demand.
Tanked water heaters are cheaper upfront, but consume considerably more energy than tankless heaters.
There are plenty of options to consider. We work on both tankless and traditional water heaters, so if you want to discuss your options or ask us any questions, we'd be glad to help!
About Old Greenwich
A neighborhood that's home to centuries of history, Old Greenwich is one of the most charming areas of the Greenwich community. Its charming, quaint streets are home to a treasure trove of fantastic shops and eateries, while nature abounds in the local parks and beaches that surround the community. This cozy community is one that Comfort Masters is proud to serve. If you need plumbing or heating services in Old Greenwich, call us today!
YOUR COMFORT MATTERS! REACH OUT TO OUR PLUMBING & HEATING EXPERTS IN STAMFORD TODAY!