Sump Pumps: Ensuring Top Performance From Your Stamford Back-Up Systems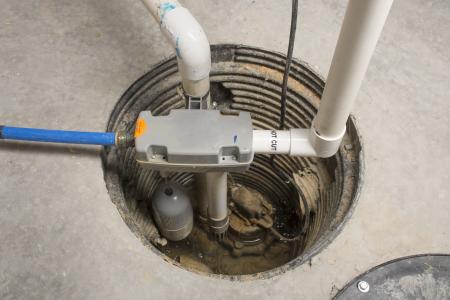 No one wants to experience flooding or water damage, but it is a serious concern for homes in low areas or with basements. Sump pumps, or submersible pumps, are a great way to prevent water from pooling in the lowest level of your Stamford home. When Stamford locals need repair or installation services for their sump pumps, they can count on Comfort Masters to deliver!
As a premium provider of top-tier plumbing for Stamford homes, Comfort Masters goes the extra mile to ensure our clients' needs are met. Whether you're thinking of installing a sump pump in your home or you need repairs done on an existing one, our plumbing professionals are up for the task. Give us a call today!
Emergency Water Pumps
Sump pumps are a godsend when sudden severe weather strikes. Sump pumps prevent flooding during emergencies by efficiently directing excess water away from your home's foundation. At Comfort Masters, our experts specialize in sump pump installation. We assess your property's unique needs, strategically place the sump pump, and ensure it's equipped to handle sudden water buildup, protecting your home from potential water damage and costly repairs!
Preventing Water Damage With Prompt Pipe Repair
Sump pumps can prevent water damage from severe flooding, but a leaky or damaged pipe can cause water damage in other parts of your home. If you have pipes that are leaky, broken, or corroded, we recommend you move fast to fix the problem ASAP and prevent mold growth and water damage in your home! Comfort Masters specializes in prompt pipe repair to find and fix problems quickly and keep your home safe and secure.
Frequently Asked Sump Pumps Questions
Installing a sump pump provides a lot of key benefits for your home, including:
Preventing flooding after heavy rain or snow
Reducing mold and mildew growth
Improving air quality by limiting humidity
Preventing pests that are attracted to still water
If you're ready to install a sump pump in your home, give Comfort Masters a call today!
You can tell your sump pump needs repairs if you notice issues like frequent cycling, unusual noises, or it failing to turn on when needed. These issues can indicate problems with the float switch, impeller, or power supply. Comfort Masters' plumbing professionals can quickly diagnose the problem, repair or replace faulty components, and ensure your sump pump functions properly to keep your basement dry and protected from potential flooding.
YOUR COMFORT MATTERS! REACH OUT TO OUR PLUMBING & HEATING EXPERTS IN STAMFORD TODAY!