Westport Relies On Comfort Masters For Professional Plumbing Services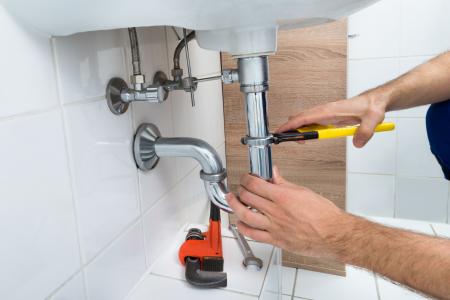 When it comes to plumbing and heating services in Westport, Comfort Masters is your trusted local partner. With more than two decades of experience, we've been keeping our Westport neighbors warm in their homes and their plumbing running smoothly. Plus, we back our work with a two-year warranty (except for drain cleaning), ensuring you have peace of mind. If you're looking for repairs, installations, maintenance, or any plumbing and heating assistance in Westport, call Comfort Masters today at 203-321-8689!
Staying Cozy In Westport With Expert Heating Repairs
Comfort Masters is your go-to source for all your heating needs in Westport, no matter the season. Whether your boiler needs repairs or you're considering a new baseboard heater installation, our experienced team is here to help your home keep out the cold even when it's freezing outside. With our tireless commitment to quality work and total customer satisfaction, you can trust Comfort Masters to handle your heating system with expertise and care.
Westport's Seasoned Pros For Top-Notch Plumbing Care
When it comes to plumbing, Comfort Masters stands out as Westport's seasoned pros, dedicated to providing top-notch care for our customers when and where they need it. Don't stress yourself out attempting a DIY fix for a complex plumbing problem! Our professionals are here to help with plumbing jobs of every size, from simple fixes to major remodeling projects.
With over two decades of service, we've earned the trust of the Westport community for our exceptional plumbing solutions, from minor fixes to full installations. We're always here to bring peace of mind to Westport locals when their plumbing is in trouble!
Westport's Dependable Team For Bathroom Fixes
When your bathroom fixtures are leaky and functioning improperly, grab your phone and give Comfort Masters a call! Running toilets, slow-draining tubs, and leaky faucets can drive anyone nuts, but our plumbing professionals can figure out the source of the problem and repair it quickly. We offer comprehensive repair services to rescue faulty bathroom fixtures, so let us know if you need:
Sink Repair
Shower Repair
Toilet Repair
About Westport
Westport, nestled on the scenic Connecticut coastline, is renowned for its beautiful Compo Beach, vibrant downtown area, and charming neighborhoods like Saugatuck. Residents of Westport can benefit from Comfort Masters' plumbing services to maintain and protect their homes, ensuring comfort and functionality throughout the town, from its beachfront properties to its historic districts.
YOUR COMFORT MATTERS! REACH OUT TO OUR PLUMBING & HEATING EXPERTS IN STAMFORD TODAY!