Skilled Cos Cob Plumbing Services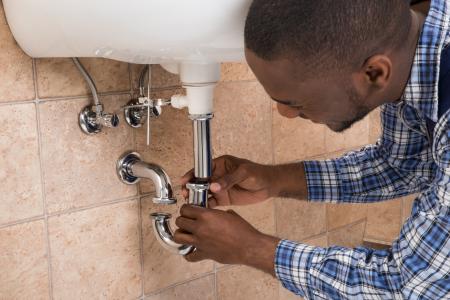 Comfort Masters is proud to be Cos Cob's go-to crew for plumbing and heating services. Since 2002, Chris Valenzano and his team of professionals have helped out the local community with comprehensive heating and plumbing services. From simple repairs to installing entire brand-new plumbing systems for new properties, no job is too big or too small for the Comfort Masters crew.
When you need a trustworthy plumbing company to work on your Cos Cob property, Comfort Masters is always here to help. Why choose Comfort Masters over the competition?
We are locally owned and operated
Our technicians are screened and drug tested for our customers' comfort and security
We treat you and your home with respect
We offer a two-year warranty from the date of installation on all materials and workmanship (except for drain cleaning)
We want our Cos Cob customers to feel confident in their decision to choose us. Our workmanship, integrity, and respect have formed the backbone of our business for over 20 years now. If you're thinking of choosing Comfort Masters for your plumbing and heating needs, we'd be honored to serve you!
Cos Cob's Trusted Crew For Heating Repairs
When the cold Connecticut winter blows into town, the last thing you need is for your heating to fail on you. If your boiler is on the fritz, or your baseboard heater isn't putting out any warmth, don't leave yourself on ice! Comfort Masters can help. We offer professional:
Boiler Repair
Baseboard Heater Installation
Baseboard Heater Repair
Don't let winter freeze you out. Comfort Masters will address your heating woes to keep your Cos Cob home warm, comfortable, and toasty!
Preferred Plumbing In Cos Cob
Plumbing issues can be a nightmare for homeowners to handle. Even small nuisances like a leaky faucet or runny toilet can be tricky to fix or indicate other problems with your plumbing. Luckily, the staff at Comfort Masters are experts in all things plumbing! From repairs to installation to basic maintenance, our comprehensive services will address any plumbing problems you may have to keep your home safe!
Go-To Boiler Maintenance Crew
Why wait for something major to go wrong with your boiler? Routine maintenance can prevent a lot of serious issues before they ever even arise to keep your boiler in its best shape. We offer routine boiler maintenance, draining sediment, and making minor repairs so you don't have to worry about your boiler failing you at the worst possible time!
About Cos Cob
A haven for art and culture in the Greenwich area and prized as the "Cradle of American Impressionism," Cos Cob is a beautiful neighborhood steeped in history. Its natural beauty and quaint, timeless charms make Cos Cob a true New England gem. We feel honored to serve such a stunning historic community, and we strive to help its locals stay safe and comfortable. If you ever need heating or plumbing services in Cos Cob, you can always depend on Comfort Masters!
YOUR COMFORT MATTERS! REACH OUT TO OUR PLUMBING & HEATING EXPERTS IN STAMFORD TODAY!