Quality Pipe Repair When Your Stamford Home Needs It Most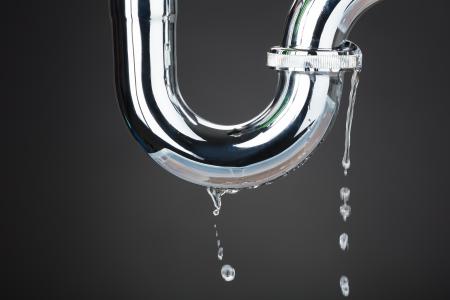 In Stamford, the importance of quality prompt pipe repair services can't be overstated, especially when homeowners are dealing with a plumbing emergency. Since 2002, Comfort Masters has remained a reliable choice in superior plumbing for Stamford locals. Our commitment to superior customer service and high-quality work, performed by our seasoned staff, makes us ideal for safeguarding your home against leaks, burst pipes, and corroded plumbing.
Whether it's a minor repair or a more complex plumbing issue, our skilled technicians at Comfort Masters are well-equipped to provide efficient pipe repair solutions, ensuring your home's plumbing remains in good condition. We understand financial concerns weigh on a lot of our clients' minds, which is why we offer fair pricing with convenient payment options. When you require professional pipe repair for your Stamford home, don't hesitate to call Comfort Masters today!
Fixing Damaged Piping
Got a burst pipe flooding your home or a stubborn leak that just won't quit? Comfort Masters is your go-to for swift and expert pipe repair. When your plumbing fails you, our experienced team is always ready to tackle urgent plumbing issues, providing rapid and reliable pipe repairs to put an end to unexpected water damage.
With over 20 years of dedicated service, our commitment to quality work and top-notch customer service ensures that Comfort Masters is the best choice for those seeking prompt and dependable pipe repair when they need it most. If your pipes are putting you through torment, let us provide a quick fix to save the day!
Swift Service For All Your Sump Pump Needs
As plumbing professionals, the work we do for our clients goes far beyond just repairing leaky pipes. Many homes also require the use of sump pumps to prevent flooding, especially when severe foul weather strikes and threatens flooding.
Whether you need a new installation, routine maintenance to keep things running smoothly, or quick repairs when things go awry, our skilled team has you covered for all your sump pump needs. We're here to ensure your home stays dry and protected no matter what!
Frequently Asked Pipe Repair Questions
While a DIY spirit is commendable, pipe repair can be a tricky and potentially messy task. Attempting it without the necessary expertise and tools can lead to unintended complications, such as worsening the problem or even causing water damage. It's always a safer bet to leave pipe repair to the professionals. Comfort Masters will ensure that your plumbing concerns are handled efficiently and effectively!
Corrosion in pipes can occur due to factors such as your water quality, the type of materials used in your plumbing system, and the age of the pipes. Over time, exposure to minerals, chemicals, or water acidity can lead to pipe corrosion, compromising their integrity and causing leaks or reduced water quality.
If you've noticed signs of pipe corrosion, it's best to consult the experts. The Comfort Masters pros will replace your corroded pipes to keep your plumbing in great condition!
YOUR COMFORT MATTERS! REACH OUT TO OUR PLUMBING & HEATING EXPERTS IN STAMFORD TODAY!