Making The Switch To Modern Piping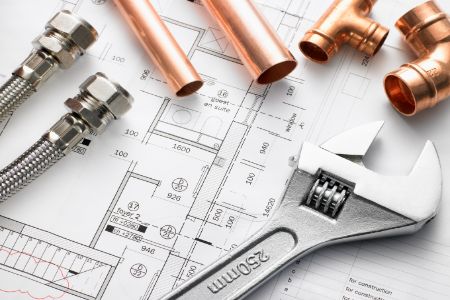 If you're continually having to call in a plumber to repair your home's piping, it might just be time to replace it altogether. Pipe repairs can fix many isolated issues, but frequent or recurring issues indicate a fundamental problem with the piping itself. Many older homes deal with these issues in particular- and by older, we don't only mean a century old or more. Even homes built as recently as the 80s and 90s may have pipes that need replacing!
Redoing your pipe work is a pretty big project; one that can be daunting for a lot of homeowners. However, if your pipes are problematic, making the switch to modern piping may be the more tenable and cost-effective solution in the long run!
Knowing When To Consider Repiping
The occasional leak usually doesn't require a significant overhaul of your pipework and can usually be repaired pretty expediently by a plumbing expert. However, if there are greater underlying issues with your pipework, you may start experiencing frequent or more severe plumbing problems. Old, worn-out plumbing can result in burst pipes and significant water damage, so it's not a problem that should be ignored.
But what specific warning signs might tip homeowners off? Here are a few signs that you may need new pipes:
Water discoloration: Rust-colored water is a sign of corrosion in your pipes. This contaminates your water and can even stain your clothing.
Low water pressure: Buildup in your pipes restricts water flow and can indicate a need for new pipes.
Persistent leaking: Corrosion and buildup cause pressure to build in your pipes which can lead to constant leaking if the issue is not addressed.
Are Galvanized Pipes The Problem?
Plumbing issues are common in many older homes, though most homes from the late 19th/early 20th century have already undergone renovations to replace dangerous lead piping. However, even homes from the 1980s and 1990s can have significant plumbing issues. The problem here is not lead pipes, but galvanized pipes.
While galvanized pipes were the best in the industry from the 1980s into the early 90s, they're no longer the preferred choice. The galvanized pipe coating can flake off, leaving the metal vulnerable to rust and corrosion. If your home has these older galvanized pipes, the plumbing may be starting to wear out- especially if you're noticing the warning signs mentioned above.
Making The Switch The Right Way
Of course, the most complex choice isn't always the only option. If you are experiencing these problems, before committing to a plumbing overhaul, have a plumbing professional diagnose the issue first. There may be an issue other than just your pipes causing it. If they do determine that your pipes are worn out, though, it's better and safer to replace the outdated plumbing rather than continually repair them.
In addition to standard pipe repair services, Comfort Masters also specializes in new home & remodeling plumbing projects. We don't just install new water lines for brand-new builds; we can also update the plumbing in pre-existing homes!
We understand that this is a major project and a serious undertaking. We always want to go by what's best for our clients, so we'll discuss all your options with you to ensure we settle on the best route. If it's time to revamp your plumbing, our plumbing professionals will handle the job efficiently to make the switch as pain-free and expedient as possible so you can enjoy peace of mind in your home once more.
To ask about Comfort Masters' new home and remodeling plumbing services, call us at 203-321-8689. Let us bring your home's plumbing into the 21st century!
YOUR COMFORT MATTERS! REACH OUT TO OUR PLUMBING & HEATING EXPERTS IN STAMFORD TODAY!